How I wrote my thesis and felt happy about it
This month I've submitted my thesis. I was happy and motivated to carry on my research. It turns out I am one of the few people. Most novice PhDs think otherwise.
After submitting their dissertations many PhDs-to-be are worn out and burnt out. To make matters worse, many claim they never come back to their PhD research topic or revise their writing. I know a good way to avoid this stressful outcome. All you have to do is change your lifestyle.
I am not talking about eating healthier food or going out more often. To make your PhD writing process a pleasant experience I strongly suggest making your research topic your lifestyle.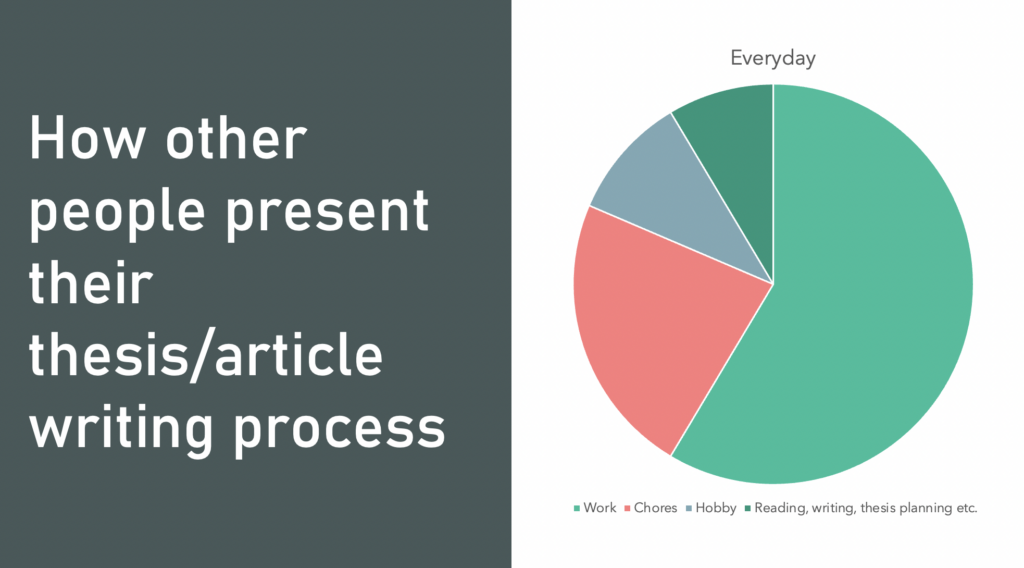 Many novice doctors post various visual representations of their day. Most of these figures look like this.
Thesis/Research takes only a portion – no matter how large it may be it is still a portion – of their time. And it is not included in people's hobbies, to boot. I suggest a controversial approach.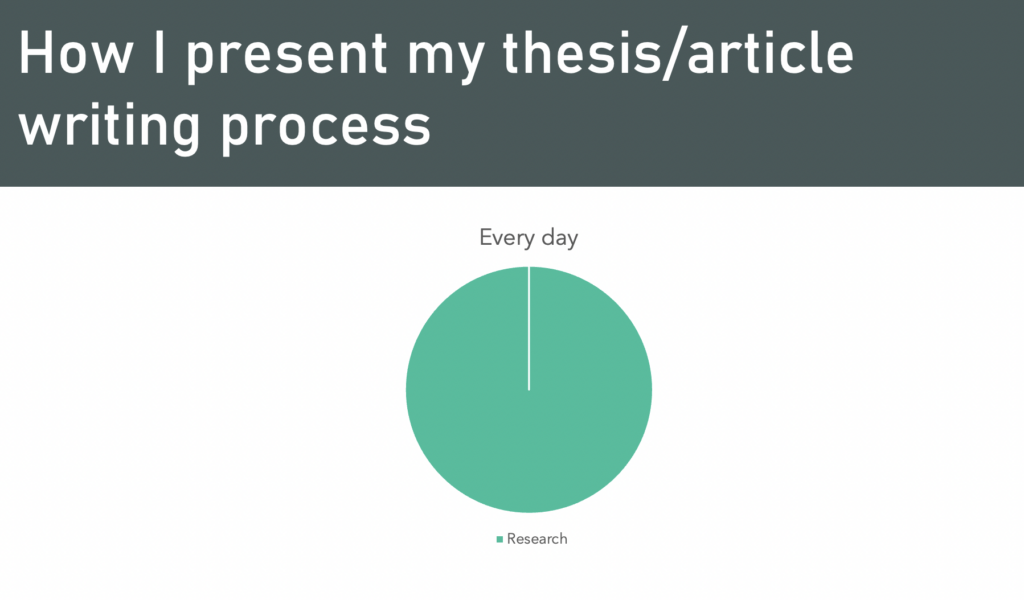 Now, I am not saying you should give up your life, sit at a desk and write. What I am trying to convey is that collecting information for your research and discussing information should be a part of your daily activities.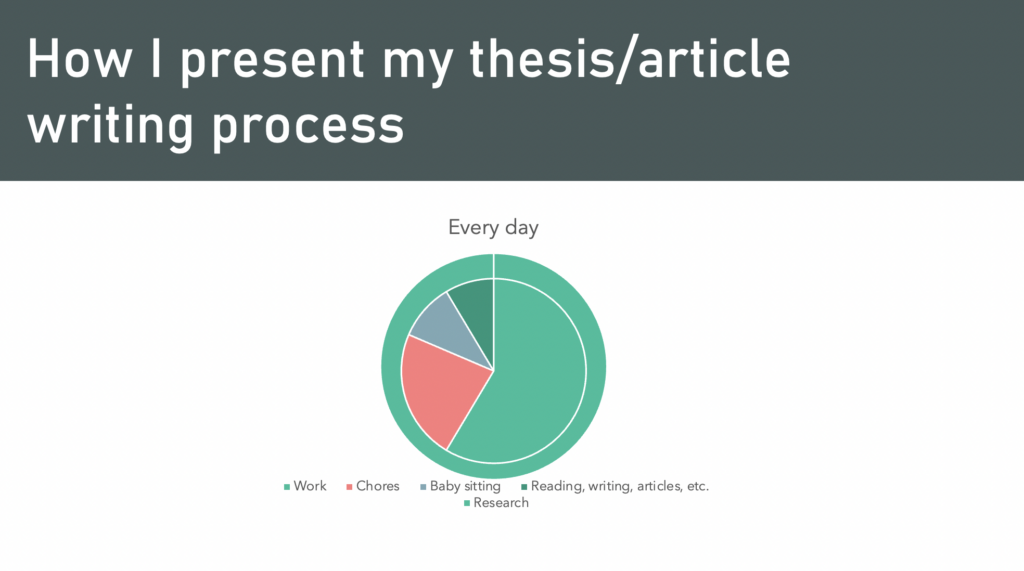 As soon as you incorporate research into your lifestyle, every writing, even the most effort-consuming one, will bring pleasure.