Suitcase cover sounded a waste of money to me until I bought my suitcase and scratched it on my first ever flight. To prevent this from happening again I bought a suitcase cover. Little did I know that this cover will undergo a tough crash test a few days later.
It happened abroad, I was on a business trip, and a business trip means buying a lot of souvenirs. I took two suitcases with me at that time: the cabin size and the large size.
As I was heading to the airport I dropped my large size suitcase from the escalator. There were very few people so the poor thing flew right down the stairs, and because the escalator was going up the suitcase was constantly bumping on the mowing stairs.
Gravity was taking it down and the escalator was taking it up. It took some time till I could go down the escalator that was moving up, so needless to tell the suitcase should have been a mess by the time I went down.
But it wasn't! First, the suitcase itself didn't suffer any significant damage, only a few little scratches. Second, my things and gifts were not damaged. Third, the cover took all the blow. Here how it looked like when I came back to Japan and took it off the suitcase.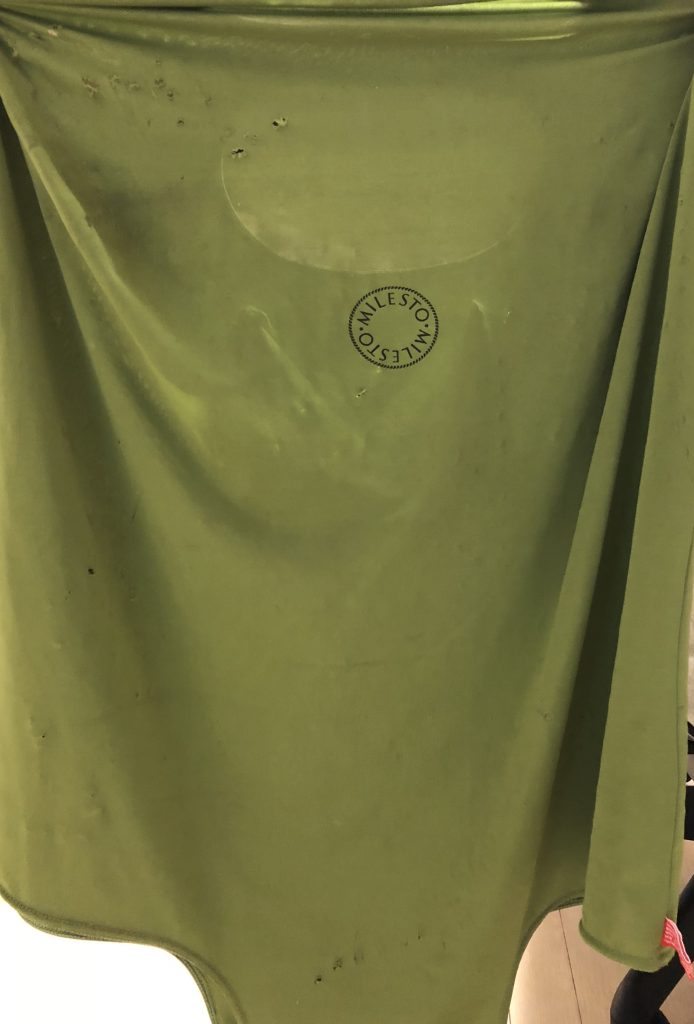 Since that day I started to believe in the saving power of suitcase covers and did not hesitate to buy a new pair for my two suitcases.